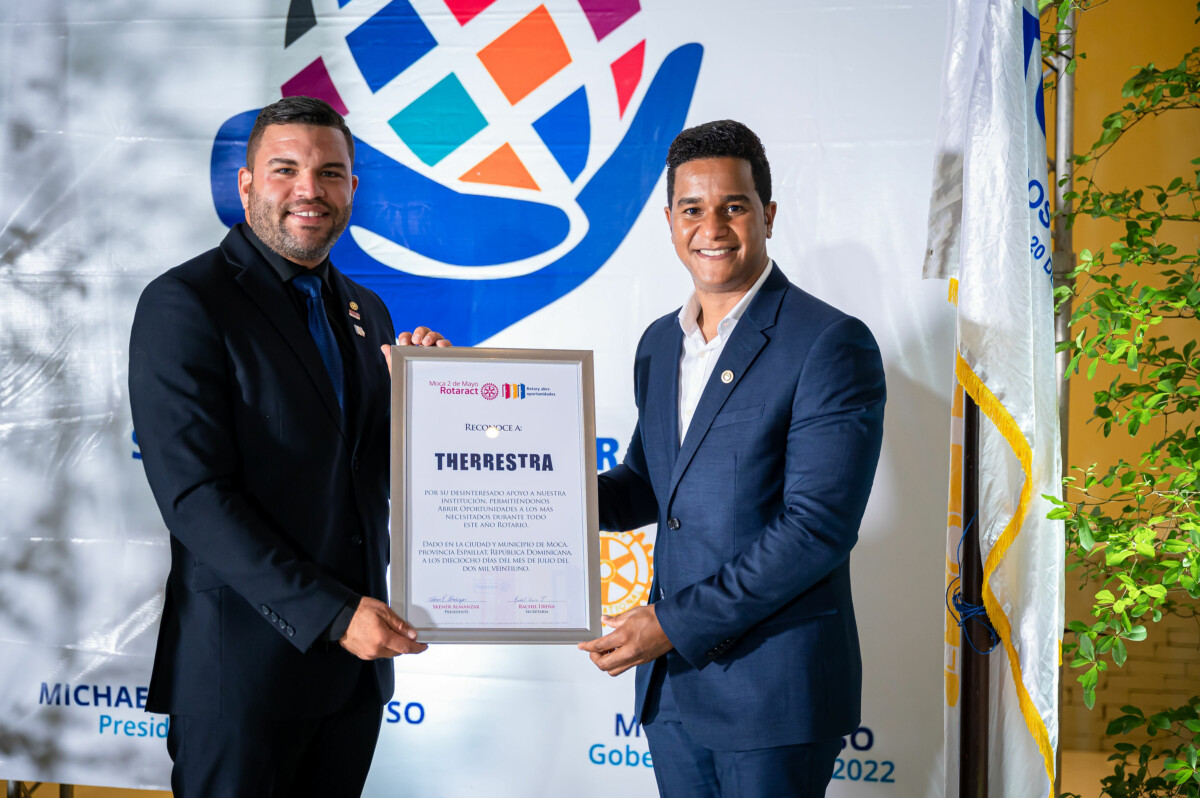 Rotary Club Moca May 2 to Therrestra  
We thank @ rotaractm2m and @ rotary_m2minc for this recognition of our company, given in the act of changing the Club's directive.
It is always an honor for us to collaborate with you in activities for the development of our society.
Thanks for the distinction!
Author: TH Comunicaciones team